New Beginner Ballroom Dance Class  Starts, Wednesday, 10/27/21 @ 6:00pm!  Six week class fee is $72 per person
Are you going to a Wedding Reception or a social dance!! Don't be caught sitting on the sidelines watching. Learn how to Ballroom Dance.
In this 6 week class we will teach you how to be more comfortable on the dance floor, along with some basic steps in the Foxtrot, Swing and Waltz.
No experience needed!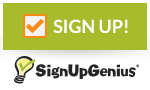 Covid restrictions:
1.  Pre-Registration is           required.
3.  Come with a partner.  4.  There will be no             switching of                   partners.
5.  Must wear a Mask if       not vaccinated.